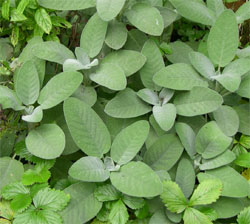 This afternoon I made a cup of tea and, feeling nosey, examined the books in the bookshelves of the empty house where I'm working. My attention was drawn to the title of a slim hardback book, "Grow your own Heroes."
Intrigued, I reached for the book immediately but I had misread the title. It was "Grow your own Herbs." Produced by Culpepper, a small, interesting and reasonably comprehensive book with pretty illustrations.
I mulled about this mistake as I worked through the afternoon and finally came to the conclusion that herbs really are heroes. They can pull a flagging dish round, they are capable of treating illnesses and changing our moods. In fact they are the true stars of the edible garden. Their strength is how they enhance everything else, the blueprint of a true hero.
I must remember to buy some seeds to grow more heroes this weekend.
Leave a reply