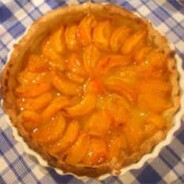 A couple of years ago I found a wonderful blog – Orangette. I read her post on bananas and was totally hooked. In fact, I often think about that post. Her writing is superb, it nips you gently and you remember it forever. A week or so ago a new friend emailed me. She had tried out Orangette's recipe for apricot tart. Apparently it was dazzling. My friend's a wonderful writer and the combination of two good writers and one great recipe made me desperate to make this delicacy for our next supper party. Even though I don't...
read more
Shortly before Christmas, Mildred sent me this recipe for these "little light muffins which were so easy to do . . .the recipe was from my friend, Sylvia. You don't need a mixer, thinking about it I expect they would be fun for children to make! They are yummy, and look so nice!" Baking with children is always rewarding especially if the cooking time is under half an hour and you don't needto drag them away from another project at the end of cooking time. The name Friand was new to me and a brief foray onto the internet...
read more
I love Stollen. When Mildred sent me her recipe I was delighted. This sounds so good I just had to put it on the blog. I will be making this with my mum when I have a few days off over Christmas. Mildred wrote "Have you ever made Stollen I wonder? The recipe in Andrew Whitley's 'Bread Matters' book is superb! I tweaked it a bit and the resulting Stollen is wonderful! Andrew's recipe has made a nice sized loaf and every step was explained very well. Everything I have made from this fantastic book has worked...
read more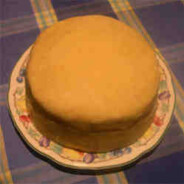 I love marzipan. The homemade kind is the most delicious and it's a cinch to make. My mum used to announce that she'd made it with such a sonorous trumpeting that, for years, I imagined it was a complex procedure. I made it in a matter of minutes and rang her just in case I'd got something wrong. She was a bit crouchy that her secret was finally revealed. Her marzipan recipe is below. Some people prefer cooked marzipan. This is a much more complex process and is covered here on the Delia online...
read more
Mince pies are the quintessential Christmas treat. But every year loads of us bite into a proffered mince pie and resolve never to accept one again. it's a shame as nothing beats a homemade one, bursting with mincemeat and a slug of brandy. I always make a few on Christmas Eve. I was pretty smug about them until Anne Mary mentioned that she always made her own mincemeat. I'm embarrassed to admit this but five years ago I didn't know that you could make your own. I rushed home and thumbed through our cookbooks, convinced that...
read more