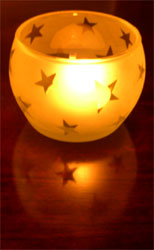 Everyone wants to make the perfect Christmas pudding. The pressure is on from November 1st. Even if you make yours then, you are bound to hear of someone's cousin's friend who makes the pudding to die for, just after Easter.
Don't worry. We have the recipe for a perfect pud. We've made this the week before Christmas and it still tasted great. It is better if it has a few weeks to mature.
Our recipe was initially inspired by Myrtle Allen's recipe from The Ballymaloe Cookbook
and we have tweaked it for the last seven years. I stayed at Ballymaloe House for a weekend, about ten years ago and the food was unbelievably good. In fact the breakfast and the hors d'oeuvre were the best that I have tasted anywhere in the world.
A bit lighter than the traditional English Plum Pudding, this pud is always a hugely enjoyable finale to any Christmas feast.
Christmas Pudding Recipe
Ingredients:
170g beef suet
2 tablespoon of self raising flour
170g of soft brown sugar
200g of soft, fresh white breadcrumbs
150g of currants
150g of raisins
150g of sultanas
110g of crystallised cherries chopped in half
2 flat teaspoon mixed spice
half teaspoon of salt
3 eggs
75ml of the baked flesh of a cooking apple
Zest of one large lemon
75ml of Irish whiskey
Method:
Take a large bowl and add all the dry ingredients, one at a time and mixing well before adding another.
In a separate bowl beat the eggs together and add the apple flesh and the whisky.
Stir this into the dry ingredients and stir very well. Remember to make a wish.
Grease a couple of 1.5 pint pudding bowls and divide the mixture between them.
Cover the top of each pudding with a round of greaseproof paper tying it under the rim with string and making a handle across the top of the bowl.
Steam the puddings for eight hours, a large saucepan of water (the water level half the depth of the bowls).
Be careful not to let the water boil over the top of the bowls or boil dry. After the first half hour, I check the puddings every hour or so and top up with boiling water if necessary.
Store the puddings somewhere cool and dry. Steam for a further couple of hours before you want to eat them.
Serve with Brandy butter, fresh cream or home made egg custard (or all three).
Tips and Tricks:
I make the puddings first thing in the morning, on a weekend, so that they can bubble away all day whilst I am around to keep an eye on them.
Leave a reply