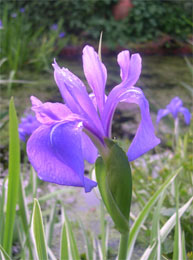 I wasn't planning a party for the Cottage Smallholder's first birthday but I did poke my nose into the barn and discovered a bottle of champagne lurking on the shelves. Hidden away in balmier times. So I slipped it into the fridge.
My mum also asked me to choose a present for the blog when I was doing her weekly shop. The blog chose a carton of mixed olives from the olive bar. Champagne and really good olives are perfect presents for this one year old.
It has been an amazing year. We are interested in self sufficiency in the broadest possible terms. Having been carefree and self employed for most of my adult life I realised that I probably needed to invest in a future when I might not be able to work but would like to enjoy the good things in life. Most sensible people retire on a private pension and then tend their garden, take up hang gliding and become an expert on the lifecycle of the cyclamen.
Stuff that. If I retire I want to have years of experience behind me. I want to have decent produce, wine, honey, fruit and veg to be able to barter and enjoy the good things in life. Already the best part of every day is pulling on my Wellingtons in the morning and walking down the garden with Inca to check that the chickens are content.
I am happy to share my discoveries and have found that so many people want to share too. Blogging has had a wonderful impact on our lives. Each night I write my post and fly from our kitchen table to undiscovered realms of fellow bloggers and so often find great tips, new friendships and sometimes amazing dreams.
So what with practicing for my retirement and working full time, my life is pretty busy. Danny worked out that after one year and 365 posts, I have written the equivalent of two books. I most enjoyed writing How I learnt to cook (part one) and Anyone for tennis?. Danny's favourite posts are Essex girls and What do you want for Christmas?
So Happy Birthday young blog, you have transformed our lives.
Leave a reply