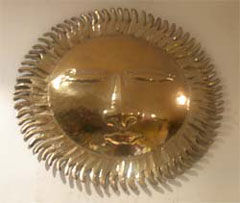 I much prefer New Year to Christmas. It's a heady time. I'm always happy to send the Old Year to bed at 23.59. It is 365 days old after all, and getting a bit grumpy and scuffed around the edges.
At midnight, I fling open the window to hear the bells and the New Year leaps over the sill. Young, supple and wrapped in a cloak woven from so many dreams.
Happy New Year everyone.
Leave a reply