Argos has teamed up with Cottage Smallholder for our latest Grand Draw. There's just one prize but it's a great one. If you win you could be spending a third of your life curled up in a beautiful, cottagey metal bedstead! This prize has been supplied on behalf of Argos, your first choice for beds and washing machines.
As you know all the beds in our cottage were all inherited from my aunt. And she inherited a lot of these beds from my grandparents. I've always fancied a metal bedstead myself but we are replete on the bed front and anyway I can't win my own competition.
If you would like to enter this draw just leave a comment below. The draw will close at midnight on Monday 23rd April 2012. Danny's random selection software will select the winner who will be notified by email the next morning. As the prize is bulky and heavy this draw is only open to UK residents.
We have a local Argos store in Newmarket. I've spent many a happy hour poring through their chunky catalogues in the past. Of course nowadays it's easier to use their website to search online. As it's updated regularly all of the latest new products and deals are there as well as customer reviews – the latter are essential in my book is they contain useful feedback from real people.
You can also go online to check if your local store has whatever you want in stock and reserve the item for personal pick up. Delivery charges are reasonably low and the returns policy is good. Sniffing about on the Argos site this morning I discovered that Argos also has a hire service for DIY enthusiasts too. I reckon that I may very well be using this service in the near future.
So if you'd like to be the proud owner of this beautiful bedstead just leave a comment below and you will be entered into the draw.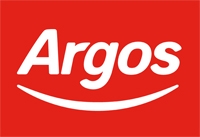 Cottage Smallholder Grand Draw terms and conditions:
Delivery will be within 28 days of Argos receiving the winner's address, and the competition prize may vary at the discretion of Argos
The prize as described will be supplied direct from Argos, and there is no cash alternative
This competition is open to UK residents only
The draw will take place at midnight on Monday 23rd April 2012
Good luck everyone!
Leave a reply