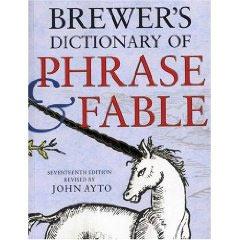 Planning my decorating week, I checked the weather forecast last night as I still have a backlog of outdoor jobs. The symbols indicated that it would be misty and foggy all day. Too damp to paint outside.
But this meant that I'd be snug indoors, beside someone else's Aga in a house where the central heating is always on. And as I'm painting Georgian sash windows, I'd be gazing at the landscape through the mist for hours. The thought of heat and views had me pulling on my work boots at 09:00 am.
I love the filigree of trees in the winter. They offset a gentle winter sunset and today hovered dreamlike in the mist in between barely being there and possibly disappearing forever. This is the time, just before Christmas, that magic is almost tangible.
A quiet morning of painting and gazing at a view, that has been the same for centuries, was followed by a busy afternoon. My clients live in their kitchen, a space that would easily house half the cottage. I was hugely entertained as I worked. I was introduced to cut priced tailor made shirts (Danny's Christmas present?)
"Fiona, this would be perfect because they are £25 each and that matches your Christmas present budget."
Meanwhile a giant crab bought from the Racecourse Christmas Fair was being prepared and dressed in the sink area.
We all tackled the Telegraph crossword. My clients have won prizes for crosswords. My mum used not to get up in the morning before she had solved at least three clues. Sometimes I joined in when I was decorating her bedroom. I used to grab the Brewer's Dictionary of Phrase and Fable
, before mounting her steep stairs.
So this afternoon my first question was.
"Do you have a Brewer's?"
This was met by a roar from the crab preparation area.
"That's cheating."
The people sitting at the table and precariously balanced on the top of a step ladder didn't agree. Brewer's has taught me so much over the years. Better to use Brewer's and learn rather than toss the crossword into oblivion. Brewer's Dictionary of Phrase and Fable would make a great Christmas present for those who don't want to live in a mist.
Leave a reply