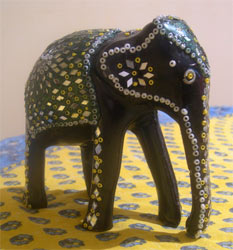 "How is the packing going and when are you actually leaving?"
Good friends are leaving tomorrow for three weeks of sun sand and sea. We are going to get intimate with their cat, rabbits, fish and chickens.
"I decided not to pack marmalade even though I had a jar kept for our holiday. But we're taking a large pot of marmite. We've cut back on what we are taking but we do need to weigh our suitcases to check that they are within limits."
K's anticipation and marmalade is wonderful. I'd take both on holiday any time. Meanwhile, we're relishing the remnants of a jar and planning a decent break.
Danny asked me this evening.
"If you had the choice of any destination, where would you choose?"
"I'd love to stay here for a whole week to play in the garden and decorate the kitchen."
"I'd like an occasional day out, away from the cottage."
"I'd like that too. Let's go to Aldeburgh and eat fish and chips on the beach."
So we are planning a simple holiday in a few weeks time. Our bulging suitcases are already packed with plans. Hours of gardening, easy carefree decorating and a few day trips. Our pal always includes a small white "lucky elephant" and we have a special one too thanks to D's colleague, Vinutha, who is visiting from India.
Everyone needs a break.
Leave a reply