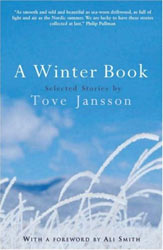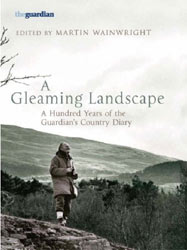 I am in Cambridge for the next month. Only half an hour away if I journey out of rush hour. There is no question of coming back for lunch.
So every day is an expedition food wise. There is a kettle in the empty house – after four months of stewed Thermos tea I can enjoy a fresh mug whenever I can drag myself away from the job in hand. Just have to remember to take tea bags, sugar, fresh milk, lunch and a little something to pep me up at around four o'clock when I long to curl up into a ball and zzzzz for half an hour.
Even though the house is empty and unoccupied I do the tradesman thing and sit in Jalopy to eat my lunch. During this 20 minute sojourn I read. I have two books on the go at the moment
A Gleaming Landscape
A hundred Years of the Guardian's Country Diary edited by Martin Wainwright.
I picked this little book up in WH Smith's last January. The size attracted me, small enough to fit into a decent sized pocket and opened if one needed to while away a few minutes or hours. I accompanied my sister to hospital on Monday for the afternoon and couldn't put this book down.
A Winter Book
selected stories by Tove Jansson.
Tove Jansson's stories for adults are not as well known as her children's books (do you remember Moomintroll?). This little book has been sitting untouched beside our bed for months. A wonderful collection of stories transports me within seconds to a world of islands and sea and thoughts as clear and smooth as glass.
It is a quiet a shock when I close the book and hear the roar of traffic and wail of city sirens again.
Leave a reply