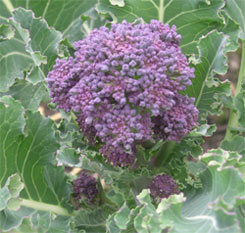 Kay who writes the Blue World Gardener blog has inspired me with her suggestion of a store cupboard meal once a week. I reckoned that I needed to fine tune the larder and start practicing immediately. So when I next visited Daily Bread, I popped a bag of dried onions in my basket.
My mum used these a lot when I was growing up. In fact, when I left home for university back in the early seventies, she put a carton in my suitcase along with a very handy cook book Cooking in a Bedsitter
by Katharine Whitehorn. This little gem of a book came into its own when I moved in to live with Smart Wife and overnight became the worst cook in Chelsea. It was the only cook book that explained mysterious terms such as sauté, simmer and flash fry and enabled me to translate the shelf of elegant cookbooks that I found in the kitchen.
The chubby pack of dried onions from Daily Bread had no instructions. So I treated them like dried mushrooms. Letting them soak for a good five minutes before I used them. The beauty of this dried ingredient means that you don't have to skin and chop your onions and they do not have to be fried. A godsend for those on a low fat diet.
My mission was huge. I planned to turn a pack of frozen broccoli that D had refused to eat, into a soup that he would enjoy. I did have some great pork stock waiting in the fridge and also a chunk of stilton.
The soup took 15 minutes to prepare and cook. It would be the perfect starter for an off the cuff supper party. Delicious, quick and easy. Danny looked up from his steaming bowl.
"This is yummy. Not too much stilton and the broccoli is great. Where were you hiding the broc?"
"It's the stuff that you scorned from the freezer."
There were no leftovers.
Quick broccoli and stilton soup recipe (for 4)
Ingredients:
600g of frozen broccoli
150g of Stilton cut into half centimetre cubes
2 tblsp of dried onions rehydrated in a little water
600-800 ml of good stock (a chicken stock cube would suffice at a pinch)
1 tsp of vegetable stock powder
A good few twists of freshly ground black pepper
salt to taste
Method:
Put the rehydrated onions and their water into a large saucepan.
Add the stock and bring to the boil.
Add the frozen broccoli and cook for the time indicated on the pack.
Liquidise (I used a stick blender) and add more stock if it too thick.
Over a low heat add the Stilton and stir to dissolve. Garnish with ground black pepper and serve with warm crusty bread.
Leave a reply