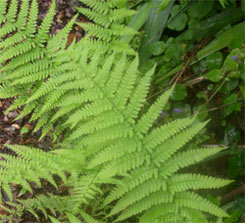 Home after a twelve hour round trip, tired yet exuberant.
There's nothing like a day at the flower show for recharging your batteries. Our big UK flower shows are massive in every sense of the word. Tickets are booked months before and the day shimmers in the distance. A best day out, looked forward to and then treasured for months afterwards. Guaranteed to be packed with memories.
Two days of the show are reserved for just RHS members (UK Royal Horticultural Society) but I like going on the days when the gates are opened to the great unwashed. I did have just enough time to shower this morning before purring up the road in Danny's car to pick up The Chicken Lady and husband, S.
Usually, I go on the last day. It's always a Sunday and has that wistful end of the show feel. But at 4.30 everything moves into frenzied overdrive. It's always a bit of a bun fight when people start selling off the plants from the show gardens and stands. This year Danny's tickets were for Saturday.
It's a long drive. Took us three hours this morning. Gliding along until we reached the outskirts of Hampton, and then edging slowly nose to tail for seemingly miles. The major benefit is that when finally you find a parking space the relief is immense and the picnic lunch tastes even better. TCL provided a wonderful sausage and egg pie, washed down with an excellent bottle of crisp white wine.
"I want to see everything." Declared TCL as she swished through the gates wearing a spotless pair of red Wellington boots. And I reckon that we nearly did.
We drifted past the scarecrow ehibition, through the grand marquees, examined the tiny stands bursting with tempting plants and the show gardens packed with inspiration. We were looking for three key plants, earmarked on the long drive down:
Unusual Euphorbia – we found a Diamond Frost euphorbia – very pretty but too small for TCL.
Agapanthus – this is always a big noise at Hampton Court as it is flowering now and doesn't need to be brought on or held back.
By the end of the show S had overdosed and was wondering why he was so attracted to the plants in the first place. He turned his attention to ferns and sat beside two fine feathery specimens in the journey home.
Princess Lilies (Alstroemerias). Pamela suggested that these are perfect for the cutting flower garden. A friend bought four on the first day. They had sold out today.
Suddenly freed from these shackles, we were like skylarks.
"Let's find the Garlic Farm stand!"
This stall was so busy that we approached it from different ends and bought exactly the same. A selection of 3 plump bulbs Iberian, Maldovan and Albigensian. Checking their website this evening I spotted that they supply Wild Spring garlic. If you don't live near a good source, this might be the answer to stressful walks and empty pockets.
Then I fell in love. Saw it shimmering, ethereal and amazing. Angel's Fishing Rod has a life and lightness that is stunning. The softest breeze catches the flowers and they sing. Truly smitten, I dallied over the colour and eventually chose a mystery specimen (a pound cheaper, colour unknown).
Finally we returned to the car. Buoyed up by the prospect of lemon drizzle cake and strong sweet coffee. TCL's pedometer indicated that we'd walked 3 miles. But we'd travelled far further than that. Deep into the heart of the buzz that makes every gardener pick up a spade and dig.
Leave a reply