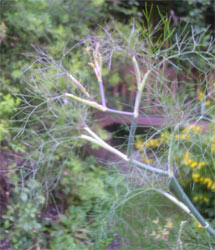 About ten years ago I invited Danny to stay for the weekend. This was the first time he met my dog, Fly. A lot more nerve wracking than being invited to meet my mother. I knew that he'd like the cottage but I wanted him to have a really great weekend so I invited a handful of good friends to supper on the Friday night.
I planned to take a day off to have everything ship shape but unfortunately found myself working 70 miles away in London on a job that had to meet a tight deadline. I drove back to the cottage with an hour to spare before his arrival, not having slept for 36 hours.
Perhaps this extended period of wakefulness affected my brain. I had bought nothing for us all to eat and there was no time to flick a duster over the house and go to the shops. There was a drawer of elderly lettuce hearts and cherry tomatoes. I also discovered a hunk of parmesan cheese in the butter compartment. But I knew that the most important task was to go and collect some logs from the log man around the corner. Even though it was June, it's always cool in the cottage. If I had a fire going, everything else would magically fall into place. I had run the wheelbarrow into the kitchen and was just pushing it through the front door when Danny arrived. Early.
He admitted weeks later that he was surprised to see me emerge with an empty wheelbarrow but happily fell into step to get the logs. My mind whirled during this brief trip and I remembered a recipe that I had overheard at a recent party.
"Yes, we're just back from Tuscany. The people that we were staying with made this marvellous pasta dish."
My ears revolved with an instant click towards the voice.
"We walked into the hills and our hostess collected a large handful of wild fennel. Then we bought some lovely local ham and cream from the village and just stirred this through the pasta. It was heaven."
Danny, was stacking the logs in the grate when I suggested that he might like to join me on a trip to the post office stores in the next village. This is no Tesco Metro – just sells newspapers and essentials. We arrived as they were closing but they did have ham and, to my great relief, cream. Wild fennel is rampant in the cottage garden
The dish was superb.
There is a good article on wild fennel here. Ours grows to a height of about 4 feet.
Pasta with a creamy wild fennel and ham sauce recipe (for 4)
Ingredients:
4 chunky slices of ham
30 grams of feathery wild fennel stalks (this seems like a massive amount. I have tried the dish with less and it just doesn't work)
340ml of single cream
A very large handful of finely grated Parmesan cheese
300 g of egg tagliatelle
Method:
Cook the pasta according to the manufacturer's instructions.
Meanwhile cut the ham into 1.5 cm chunks.
Strip the feathery stalks from the fennel and chop these into 1 cm lengths (set aside the chunky main stalks to dry, see Richard's comment below).
Grate the parmesan.
When the pasta is cooked, strain and reserve 1 tblsp of the pasta . Stir this, the cream, half the parmesan, chopped fennel and ham and leave for a few minutes (lid on off the heat) for the flavours to merge. Season and add a little more parmesan if necessary.
Serve on warmed plates with a fresh salad with a bowl of parmesan to garnish.
Leave a reply