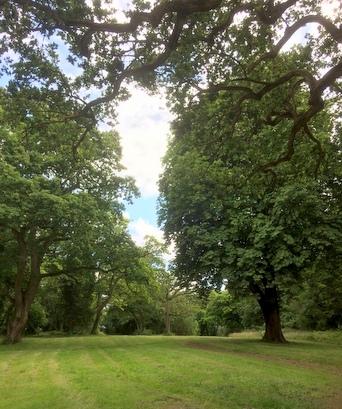 At boarding school Sunday walks were compulsory. My memory is filled with images of gumboots, mud, mist and slightly damp tweediness. I hated them – they were worse than the ghastly sports. Even in summer it seemed like winter.
But now I look forward to Sunday walks with my dogs. We venture further and mooch for longer. New landscape, smells and joie de vivre for us all.
During the week we step out in the village – there are a couple of trails here where the dogs can kick up their heels and run free but by the end of the week I am tired of the same old paths.
So we leap in the car and head out. The dogs yelling at every passer by until we turn left at the end of the village and swoop down to Newmarket.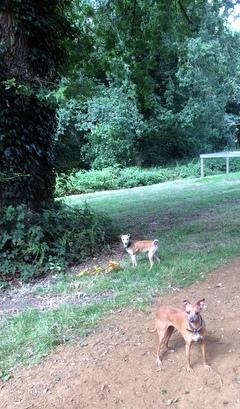 One of my favourite places to explore is the ancient wood at the top of the gallops. Here, late on a Sunday afternoon, it is generally deserted and almost becomes our own secret place.
There is a timeless, dreamlike quality to these woods. Once among the trees and dappled shade last week we walked across the springy grass as hosts of butterflies floated up from the fronds. Magical.
The vast oaks are predominant here but we have found birch, elm, silver birch and many more. There are the towering Caledonian pines, not original to this part of the UK but introduced from Scotland centuries ago. These are the pine trees that appear in E.H.Shepard illustrations in AA Milne's tales of Winnie the Pooh.
Here and there are smaller trees planted in memory of local people. To me this would be the best resting place in the world.
Eventually we break out of the woods to the harsh light of the gallops and the hill down to Newmarket. People tend to walk up the hill and down again with their dogs. The woods are just a step too far. The ground is springy and raked daily for the horses to exercise in the morning. No dogs are allowed on the gallops before 1.30 pm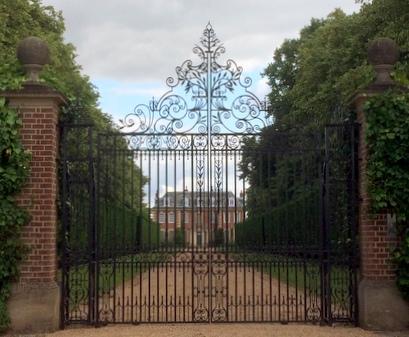 We take a different route home and always pause to look at this wonderful house. Sometimes I pretend that I live there with loads of children, a range of dogs and of course a handsome and happy husband. A house filled with light, laughter and love. A house where the gates are always open and never ever closed.
Leave a reply