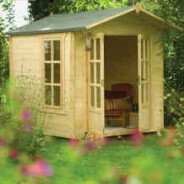 It's time for another Cottage Smallholder Grand Draw. We have linked up with Argos this time and the focus is on their fantastic range of garden log cabins. They are sponsoring the super prize of a £100 Argos gift voucher. Ever since I read the books by Laura Ingles Wilder as a child, I've fancied having my very own log cabin. Danny shares a similar dream and would love a sturdy studio space in the garden which could double as an extra summer bedroom. Knowing Danny, he'd have heating installed in a jiffy and use it as a year round...
read more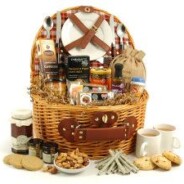 Danny has done the draw for the luxury picnic hamper for two from www.hampergifts.co.uk! The winner is Su who writes the blog Living On The Edge. Congratulations Su, all I need now is you to contact us by email with your address and telephone number to arrange delivery from the sponsor. Commiserations to everyone else who did not...
read more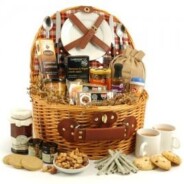 At The Cottage Smallholder this week, www.hampergifts.co.uk is giving away a very generous Picnic Hamper for Two. As usual this will be a grand draw, there are no tricky questions to answer, just make a comment below describing why you would like to win this hamper and you will be automatically entered. This gorgeous, luxury hamper includes absolutely everything that you could need for a luxury picnic – this is the crème de la crème of food hampers. Including a mixture of snacks and treats for the more discerning palate, this hamper...
read more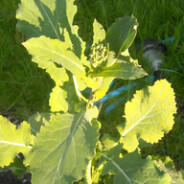 It's now a week since we announced the winner of our latest competition. Beki was the winner (comment 19). But like so many that are asked to leave an email address, she clearly didn't leave her primary email address – rather a hotmail account. This is fine if you don't win the prize and rarely check the account but for a prize winner it could spell disaster. I'm going to give Beki 30 days to claim her prize from the date that it was drawn (which was April 24th 2012). Please note that we don't have 'an email list' on this...
read more
Argos has teamed up with Cottage Smallholder for our latest Grand Draw. There's just one prize but it's a great one. If you win you could be spending a third of your life curled up in a beautiful, cottagey metal bedstead! This prize has been supplied on behalf of Argos, your first choice for beds and washing machines. As you know all the beds in our cottage were all inherited from my aunt. And she inherited a lot of these beds from my grandparents. I've always fancied a metal bedstead myself but we are replete on the bed front and anyway...
read more
  I'm so pleased that we ran this competition as there have been so many helpful hints and tips and I've learnt loads! But the flip side is that it has been incredibly difficult to judge. If you didn't win this time don't despair – we are going to be running a competition twice a month for the foreseeable future. I've been looking for sponsors and have already found two for the month of February. I totally agree with Carole who left the first comment. Don't but cheap seed. I did this one year and the harvests were poor. I...
read more
  Our competition naming the late arrivals at the Chef's and Gardener's Ball closed at midnight last night. I've really enjoyed reading the entries for this competition. The Min Pins got quite concerned as I sat in bed roaring with laughter. They scrambled out from under the duvet curious to see what was going on. Laughter has drifted across from The Rat Room too. There were some great entries but the winner just has to be Brightsprite – not just the quantity of entries but the quality. In particular I cried tears of laughter...
read more