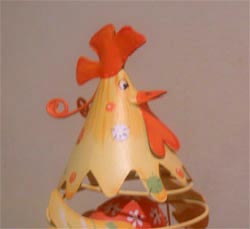 I love Easter. The squeaky clean green of the grass. The first primroses. Drifts of daffodils in gardens rather than the supermarket displays. And chocolate. Good thick 70% armbreaking stuff. Savoured in the greenhouse, behind the wheel of Jalopy and in bed.
One terrible year Danny ate my Easter Eggs. I'd offered him a bit and he took this as a green light to gradually, secretly, wolf the lot. I'm a one chocolate a day sort of girl. Danny is an egg an hour sort of guy.
I was happy just admiring the boxes for a couple of weeks until I felt that 'must have chocolate now' pang. I lifted a box. It seemed strangely light. Inside I found an empty nest. When I shook the second box it had the same tale tell rattle of flimsy card.
Under pressure, Danny can move with the swiftness of a gazelle. He was driving out of the gate before I could say "thief". Even though he filled both boxes with his favourite chocolate bars from the all night service station, I vowed never to trust him with my chocolate again.
Since then he has developed a taste for milk chocolate. This has been encouraged as I prefer plain, with the exception of the sugar coated chocolate eggs that the little plastic hen lays when her back is pressed.
I am amazed that she has seen at least five Easters as her mechanism is stretched to the limit, laying at least a hundred eggs in the space of the long weekend. Last year I hid the bag of her egg refills so well that I lost them completely. For the first time in her chocolate egg laying life she only gave us 12 eggs last Easter.
I unearthed the bag just before Christmas. Well past their sell by date. Danny ate every single one.
Leave a reply