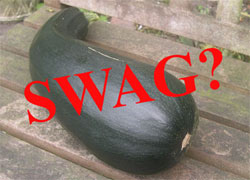 There are quite a few burglaries in the village. Mainly the bigger houses. There is a spate and then nothing for months. Jewellery thieves hit our village a couple of months ago. They broke into our neighbour's house (4 bedrooms) and stole a few precious pieces that were inherited from K's mother. She had died just a few months before. As K's husband said, the market value was small but the sentimental value was huge.
Danny was so incensed that the next time that our neighbours went away, he went in and switched on lights in different parts of the house a few times each day.
"I am determined to do everything to stop them being burgled again. But the car is such an obvious tell tale sign. Any burglar would realise that it hasn't moved for days."
"They could have employed a non driving house sitter."
"In a village? With a wacky, twice a day, bus service?"
I took the point.
My mum always said to me.
"Don't do up the front of the cottage. Once you make it look really cared for the burglars will call."
She has a point.
There are some pretty little cottages at the other end of the village that were burgled a couple of evenings ago. Between 5.30pm and 7pm. As these are smaller homes, the village is up in arms.
It's not just the stolen stuff. It's the mess and the thought that someone has sifted through everything in the house. Invasion and trampling over privacy.
Suddenly we all feel that we might be the next target. Unused locks have been oiled and clicked into place. Heavy bolts have been fitted. It is war.
Chatting to John in the shop at midday he gave me a great tip for remembering the number plates of suspicious cars. Say the numbers out loud as a complete number – 343 becomes three hundred and forty three and link the letters to words that are familiar to you (i.e. DVL – Department of Vehicle Licensing). I saw 'a suspicious car' when I was driving home from work tonight and was able to write down the registration when I got home. A first! It was probably just delivering pizza but it could have been the get away car for the latest heist.
John did add that most burglars use cloned plates these days.
Our Farmer's Rum is going to move to stage 2 tomorrow. I am so excited about the potential of this grog and I would be furious if it was nicked or merely trampled underfoot as they searched the airing cupboard for possible crown jewels. The giant marrow would be irreplaceable until next Autumn and the insurance company might not pay up.
Thank goodness Danny works from home and is accompanied by a posse of aggressive Min Pins and a Dachshund who would protect the companion vegetable with their lives.
Leave a reply