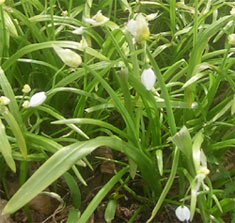 There's a lane that I often drive through on the outskirts of Dullingham village. It is called Eagle Lane and runs beside a large estate.
At the top of the lane there are a pair of vast palace sized ornamental gates with a gate house just beyond, snug amongst the trees. A good half mile down the road, two large stone eagles guard anther wide entrance. These old eagles sit aloft high stone posts. They are large and distract the eye from the entrance.
On close examination, the entrance reveals nothing but a haze of trees, wispy green and shafts of sunlight. A mysterious place that I have yet to explore.
I often wonder whether the lane is named after these imperious eagles or vice versa.
One night last winter I noticed that there were lights on in the gate house. Someone had moved in. I fancied that it was the groundsman that I had spotted tending the boundaries of the estate. Rather neglected, this fencing needed attention.
He spent days digging and clearing and then planted yards of tiny saplings, each with a sturdy rabbit proof guard. Having completed this mission he spent two days raking the leaves on the deep verges into an extended line of small piles. On the third day I noticed him shoveling each leafy hummock into a vast estate sized wheel barrow. Slow steady work – it's a long stretch.
This evening Jalopy and I were tootling up Eagle Lane. We hadn't passed this way for weeks. I was casting an eye over the verges in the faint hope of finding wild garlic. Suddenly large pools of green and white beckoned. It wasn't Ransomes but a smaller variety of allium. When I opened Jalopy's door the wafts of garlic drew me instantly across the road. I thought that it was a pool of Rocambole and a quick foray into Food for Free
by Richard Maybe confirmed this.
We are going back tomorrow and plan to make pounds of garlic butter for the freezer, freeze and dry bunches for soup and stews and generally have fun with this free foraging bounty.
Richard Maybe writes that Rocambole is found in northern England and Scotland. But I've found wonderful, nodding pools of it on the Suffolk/Cambridgeshire border. Perhaps a generous spirited northern visitor from Scotland or the North tossed some bulbs out of a pocket years ago.
Rocambole is a species of leek (Allium scorodoprasum) indigenous to northern Europe. Apparently it was used as an alternative to garlic or shallot in the early 18th century. The bulbs and stems are used in the same way as wild garlic. There's an interesting reference to Rocambole here from Prospect Books.
I also found an ancient recipe for green pickled walnuts that lists Rocambole as an ingredient on this intersting Australian site. Pickled walnuts are superb. If there's a tree near you, barter the promise of a jar of their own pickled walnuts as a swap for some of their green fruit. Beware, they might bite your arm off next year if you don't offer the same trade again.
Leave a reply