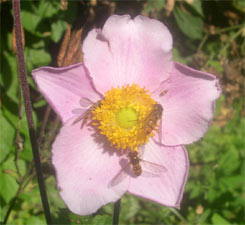 "Do you think that people will revert after the credit crunch?"
Danny mused this evening. "If you won the lottery, what would you do now? You know you can easily shave pounds a week off your food bill with a bit of ducking and diving. Would you continue your challenge or just purr into Newmarket and buy the freshest and best?"
A question that has had me thinking seriously for the last 24 hours. Our save money challenge 2008 has taught me such a lot. Largely the difference between want and need.
We are shaving our over the counter costs. If we had more money, why spend more? As my mum said this afternoon as she fingered the wide range of liquid soap.
"Any saving means more money for other things and ideally for fun."
It's now cool to shop in the cheapest outlets. In the Independent Newspaper this Saturday Janet Street Porter was featured shopping in Netto. I propped the page immediately beside my home smoked bacon and toast.
She made some very pertinent points. Although Netto sells few UK ingredients most are flown in from abroad. Organic is not part of their language. If you worry about air miles and your carbon footprint, Netto is probably not for you. Most people that I've seen shopping in Netto are on tight budgets and have to keep costs to a minimum. Netto is a godsend. Similarly the marked down food section of Tesco.
So many people are switching and going to the cheaper supermarkets such as Asda and Netto that the next tier up is now fighting back. The price war has people like me singing as I shop. Sainsburys, Morrisons and Tesco are slashing prices.
This afternoon I bought half a duck from Tesco for £2.14. I had been searching for chicken wings and drew a blank. The duck was a far better option. They were also pushing their organic veg today – two items for £2.00. Even Waitrose were selling three for the price of two across a wide range of vegetables.
So for the first time in two years we celebrated these bargains, took time out from the computers and had a barbecue. We feasted beside the wild life pond and lingered in the warm still air until midnight. The Min Pins snoozed under the garden table, hoping for scraps. Then we dressed the bed in crisp clean sheets that had dried quickly in the sun this afternoon.
Savings this month have been 35%. Largely down to eating far less meat, buying food and household goods on offer and cutting food waste to a minimum. Frugal living does not necessary mean compromising on quality. It's more a shift in mindset. How can I have a well rounded life for the minimum cost?
Leave a reply