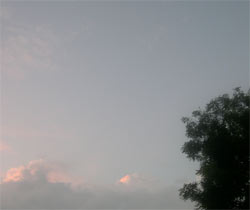 "Danny are you awake?"
"Sort of."
"There's just a blank screen when I try and log onto the site. I can still get in through the backdoor but there are hundreds of spam comments waiting in moderation."
A lifesaver at heart D was at his computer within seconds. Someone had hacked into the site and switched off the spam filter and managed to damage the theme too. So this is why there was just a white screen for nine hours last night.
We have an excellent spam filter that generally stops an average of a hundred plus spam comments a day. Sometimes valid comments are caught in the filter too, so the spam comments have to be checked.
The spam check is a nasty run – porn, pharmaceuticals that claim miraculous results and at lot of pretty rotten suggestions. They still shock me, after two years I haven't developed a thicker skin.
In fact this morning Danny volunteered to deal with the spam. So this evening I didn't return to the jungle for the first time in months.
We are planning to upgrade the software this weekend and install some verification software to tackle the legions of spam comments (over 50,000 to date). So if you see a blank screen or worse, we are just beavering away in the background trying to make the site more secure. 
Leave a reply